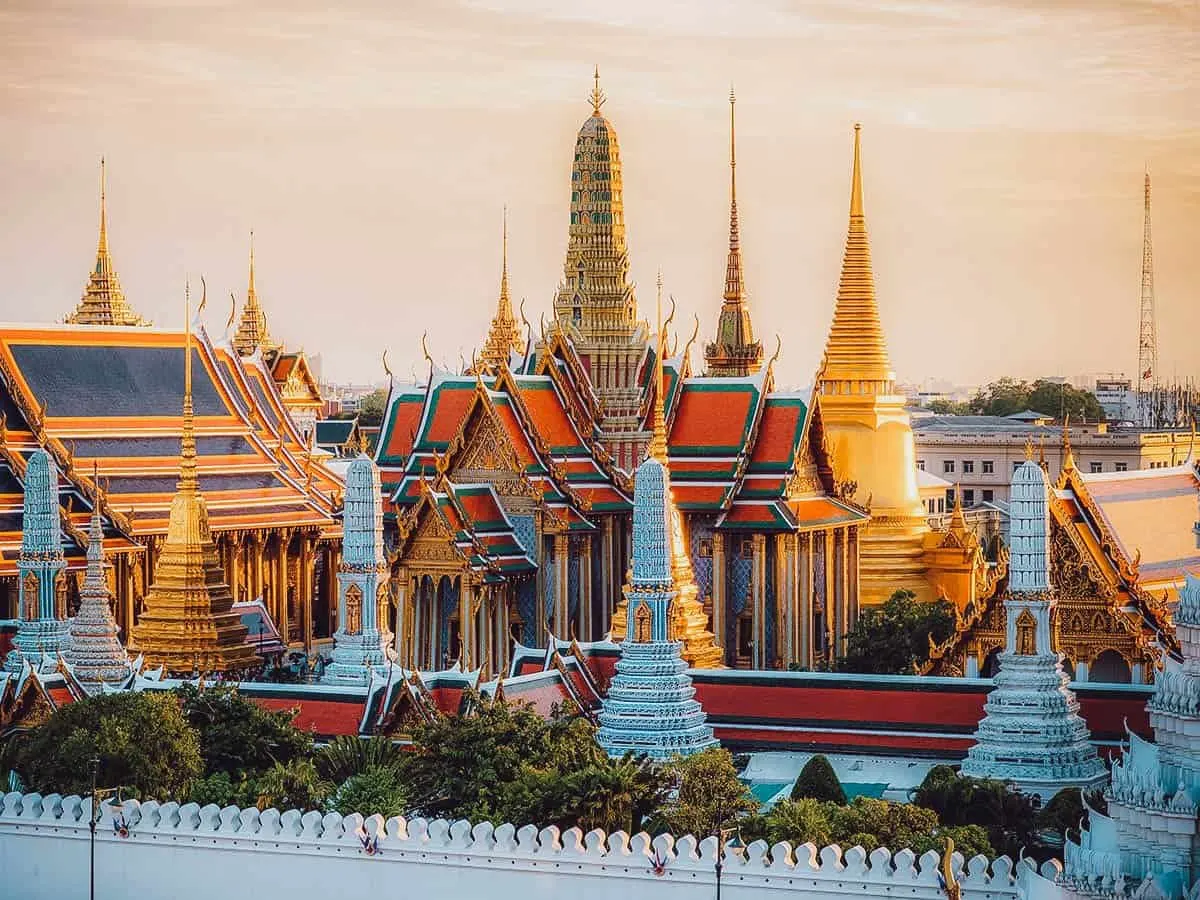 Welcome to the bustling heart of Thailand – Bangkok, a city that captivates millions of visitors each year with its fascinating blend of modernity and tradition, vibrant street life, awe-inspiring temples, and delectable cuisine. Nestled along the Chao Phraya River, Bangkok serves as the gateway to Thailand's rich cultural heritage and offers an extraordinary array of experiences that cater to every traveler's desires. Whether you're a history enthusiast, a foodie, an adventurer, or a shopaholic, Bangkok promises to leave you spellbound. In this comprehensive guide, we'll reveal the hidden gems and must-visit attractions, presenting you with an unforgettable itinerary for your next Bangkok adventure. Click Here to Discover the Best things to do in bangkok on Our Website Now
Grand Palace and Wat Phra Kaew:
Begin your journey by immersing yourself in the rich history and architectural beauty of Bangkok's Grand Palace and Wat Phra Kaew, the Temple of the Emerald Buddha. The opulence and intricate design of the palace complex will leave you in awe, while the revered Emerald Buddha statue adds a spiritual touch to the experience. Explore the sprawling grounds, marvel at the craftsmanship, and learn about the significant role this landmark has played in Thai royalty.
Floating Markets:
Embrace the essence of traditional Thai commerce at one of the iconic floating markets. Meander through a maze of wooden boats adorned with colorful fruits, vegetables, and handicrafts. The Damnoen Saduak Floating Market is one of the most famous, offering an authentic glimpse into the country's traditional trading heritage. Don't miss the chance to sample local delicacies freshly cooked on the floating kitchens.
Chinatown:
Indulge in Bangkok's culinary wonders and cultural diversity by visiting Yaowarat, the vibrant Chinatown district. The bustling streets come alive at night with an incredible array of street food stalls and neon lights. Treat your taste buds to a gastronomic feast of dim sum, roasted duck, and mouth-watering desserts. In addition to the culinary delights, you can explore the bustling markets and ornate Chinese temples that offer a glimpse into the city's multi-faceted history.
Chatuchak Weekend Market:
Calling all shopaholics! Get ready for an unparalleled retail therapy experience at the Chatuchak Weekend Market, one of the largest markets in the world. With over 8,000 stalls, this shopper's paradise offers everything imaginable, from trendy fashion to antiques, handicrafts, and exotic pets. Bargaining is part of the fun, so sharpen your negotiation skills and snag some fantastic deals.
Muay Thai Matches:
Immerse yourself in the electrifying atmosphere of Thailand's national sport, Muay Thai, by catching a live match. The fierce combat, accompanied by traditional music and the crowd's roaring enthusiasm, is an unforgettable experience. Head to Rajadamnern Stadium or Lumpinee Boxing Stadium for an authentic taste of this adrenaline-pumping sport.
Jim Thompson House:
Discover the enigmatic tale of Jim Thompson, an American entrepreneur who revolutionized Thailand's silk industry. His exquisite teakwood house showcases an impressive collection of Southeast Asian art and antiques. Learn about Thompson's mysterious disappearance and his lasting legacy in Thailand.
Lumphini Park:
Escape the city's hustle and bustle by visiting Lumphini Park, Bangkok's green oasis. Here, you can unwind, enjoy a leisurely stroll, rent a boat on the serene lake, or even join a group practicing tai chi. Lumphini Park provides a peaceful retreat and a perfect opportunity to connect with nature in the heart of the metropolis.
Wat Arun:
Witness the spectacular sunset over the Chao Phraya River from the iconic Wat Arun, the Temple of Dawn. Climb the steep steps of the central prang for breathtaking views of the city skyline. The intricate mosaic work and Khmer-style architecture make this temple a true architectural wonder.
Khao San Road:
For the ultimate backpacker experience, head to Khao San Road. This vibrant street is a haven for budget travelers, offering a mix of cheap accommodations, street food, quirky bars, and an array of souvenir shops. It's a great place to meet fellow travelers from around the world and embrace the bohemian spirit of Bangkok.
Bangkok is a city that entices and captivates, and this guide merely scratches the surface of all the remarkable experiences it has to offer. From exploring ancient temples and floating markets to indulging in tantalizing street food and witnessing the captivating Muay Thai matches, Bangkok has something for everyone. The city's dynamic charm, warm hospitality, and unforgettable sights ensure that your visit will be etched in your memory forever. So, pack your bags, set your wanderlust free, and embark on an adventure of a lifetime in the intoxicating city of Bangkok.